Quick notes
Though women seem to feature in more important roles in this pilot than is usual in the series proper (i.e. Number One and the yeoman that figures into the plot), their actual role is as seducer or sex object. The yeoman is described as having 'unusually strong female drives', and it is described that the Orion slave girls 'actually like being taken advantage of'.
Screencaps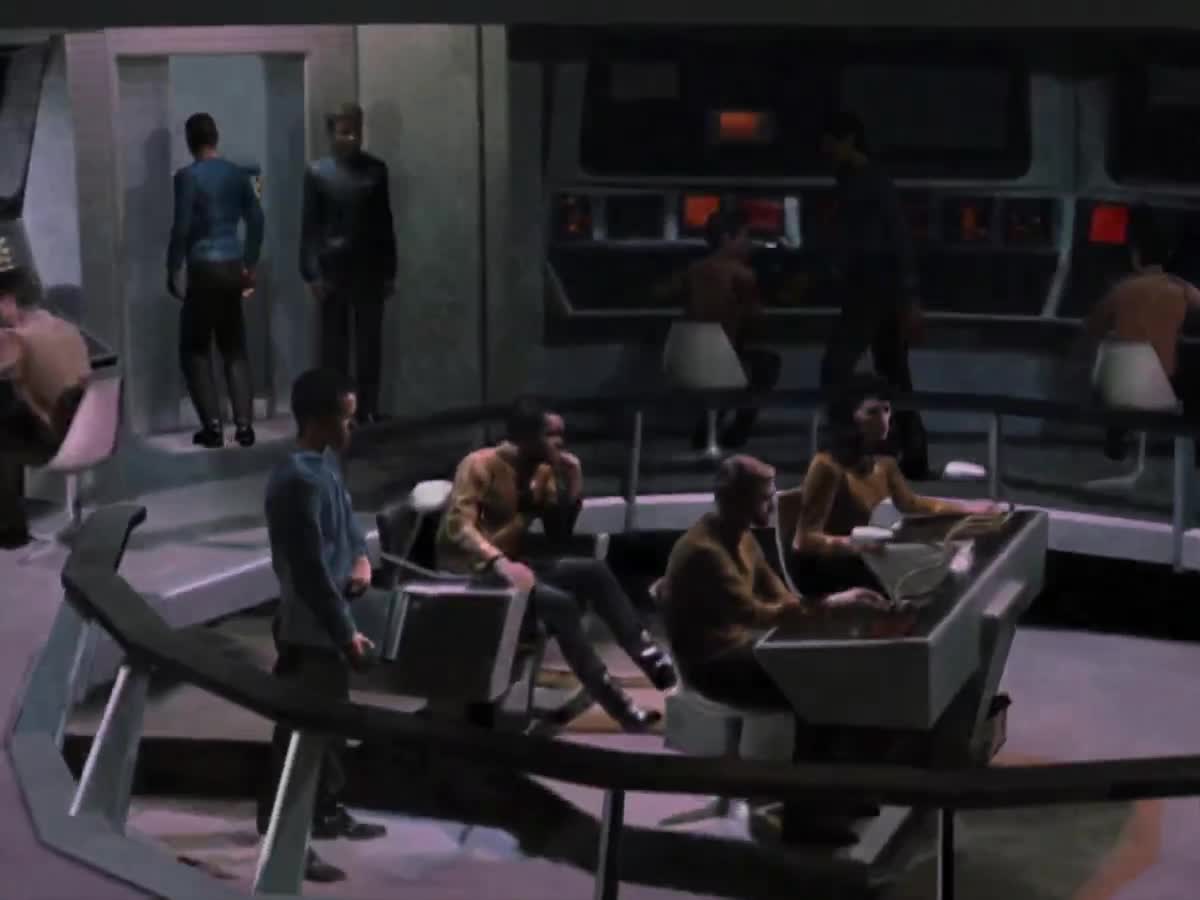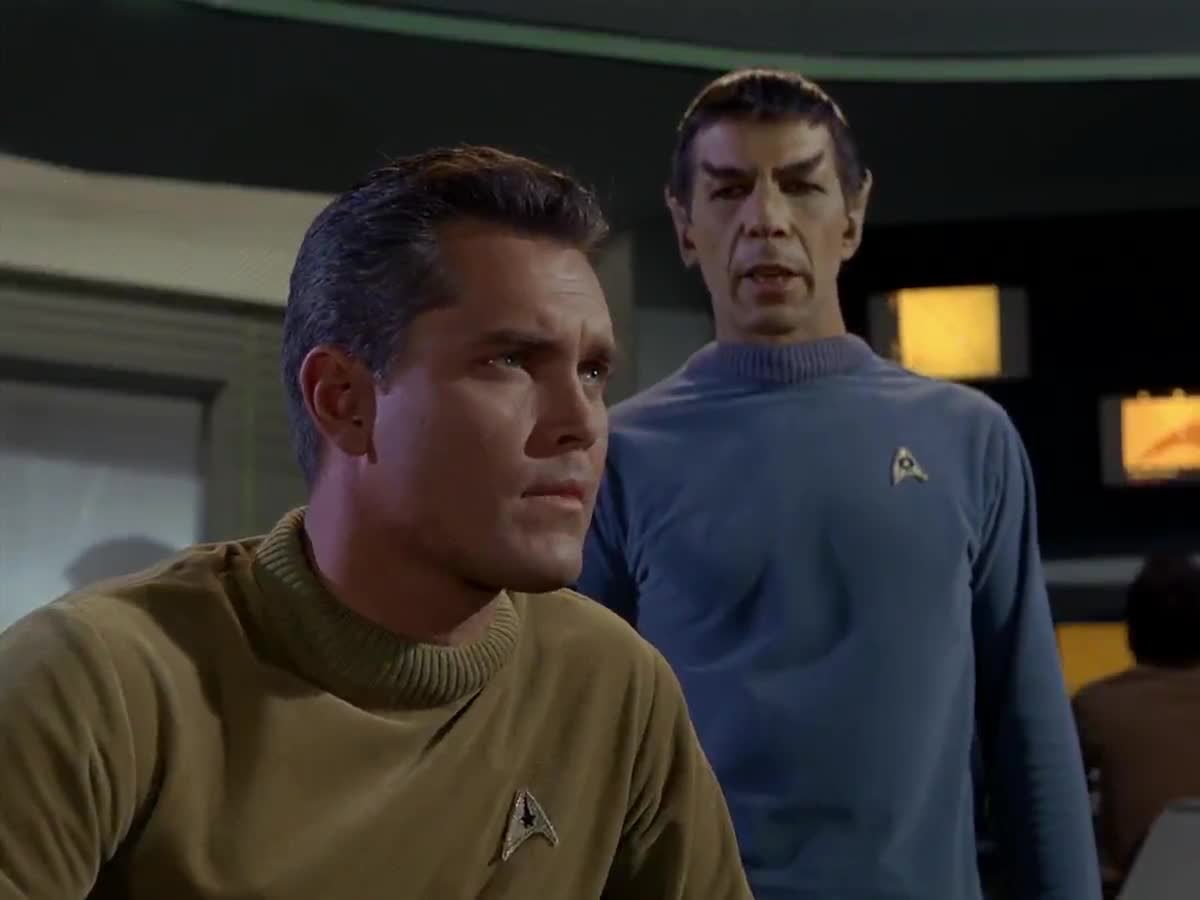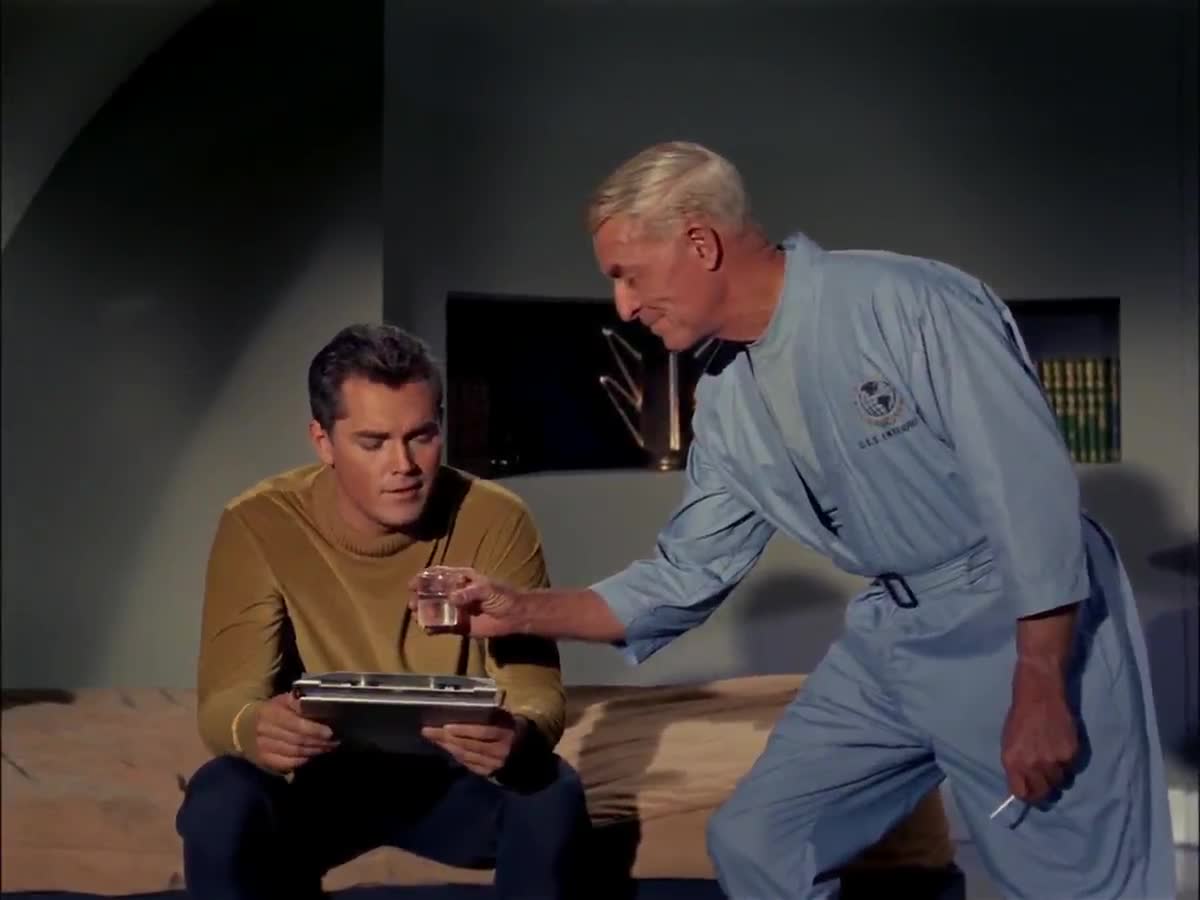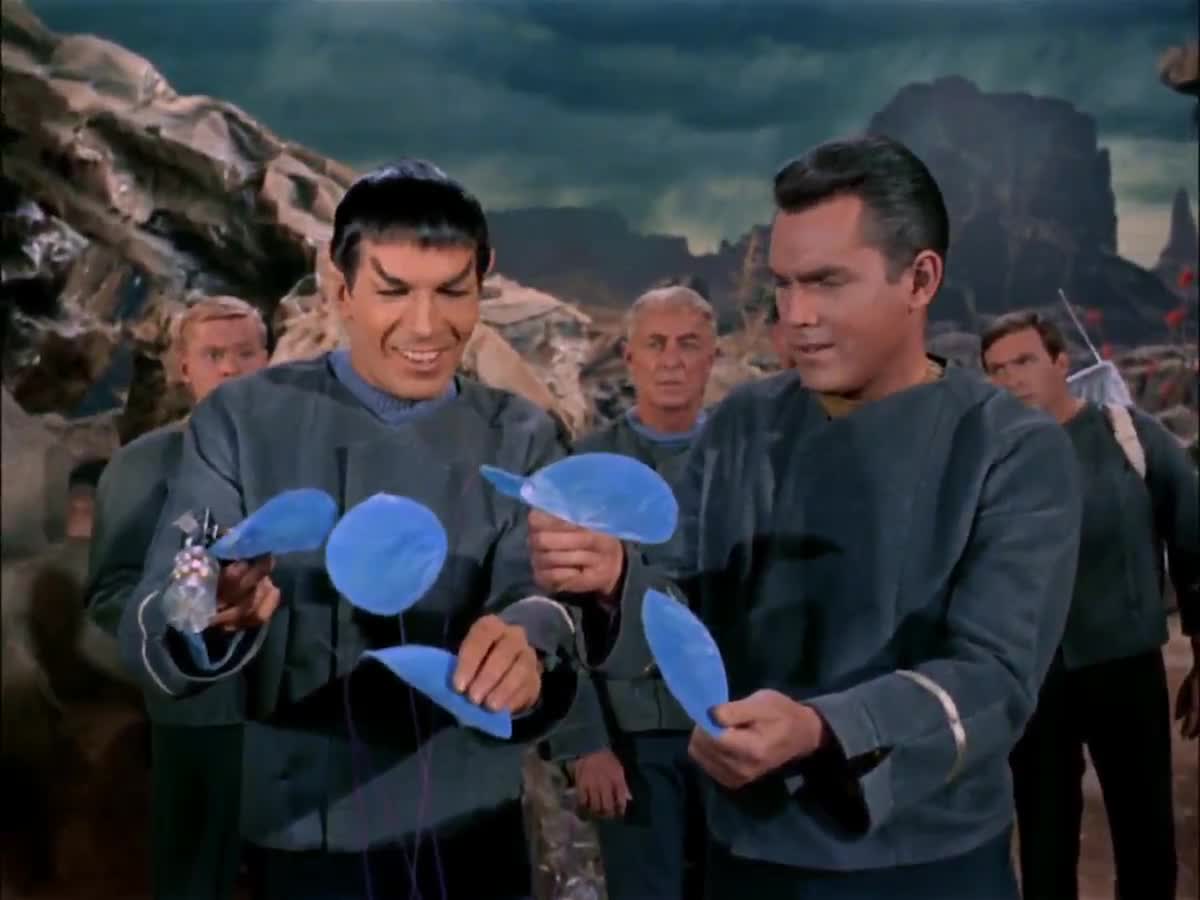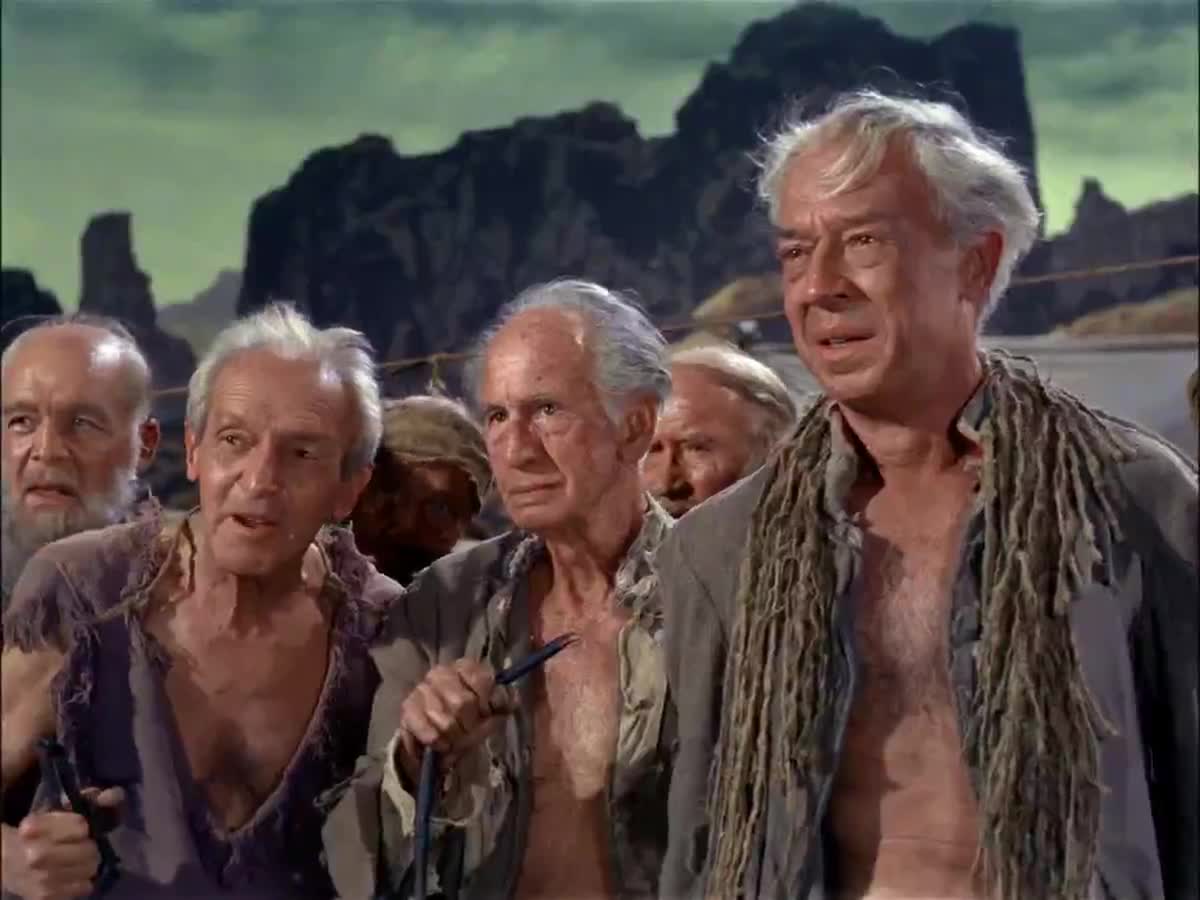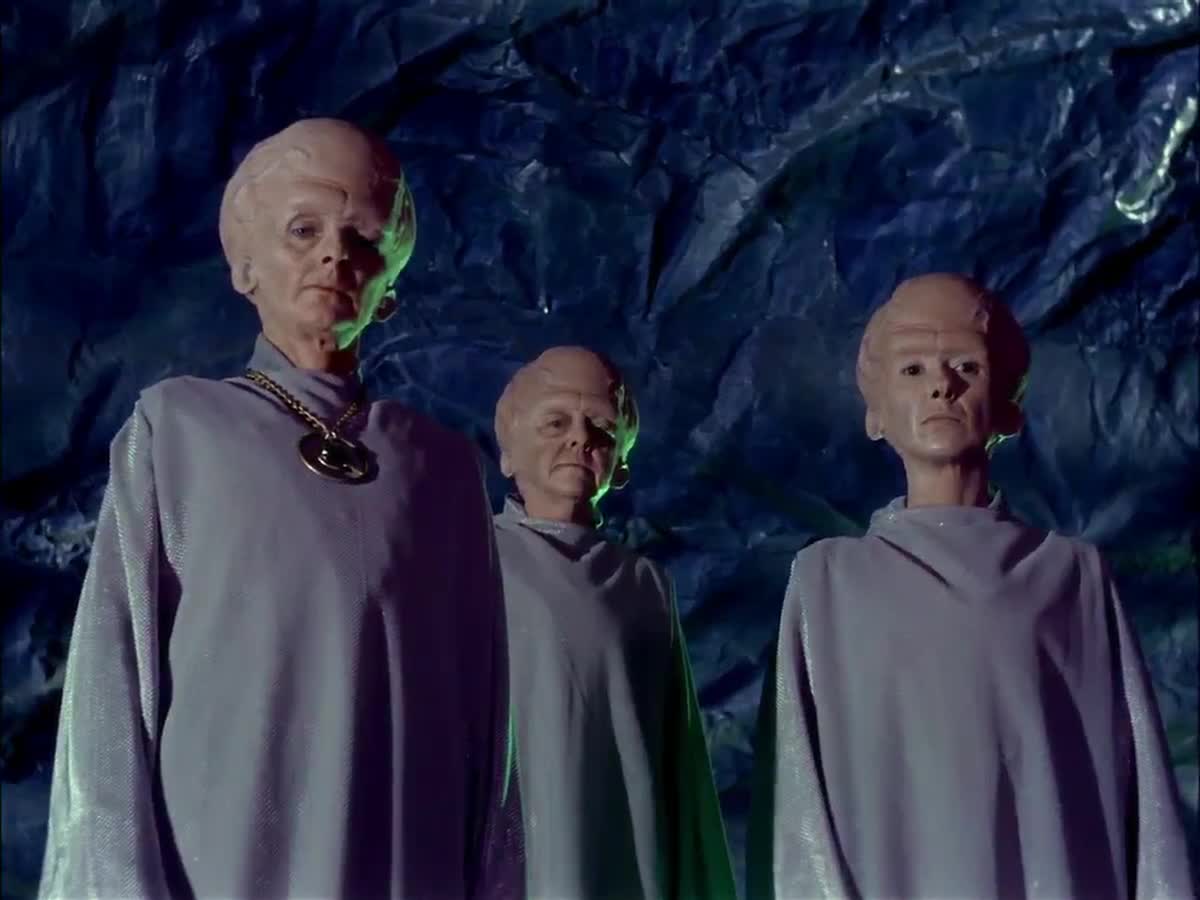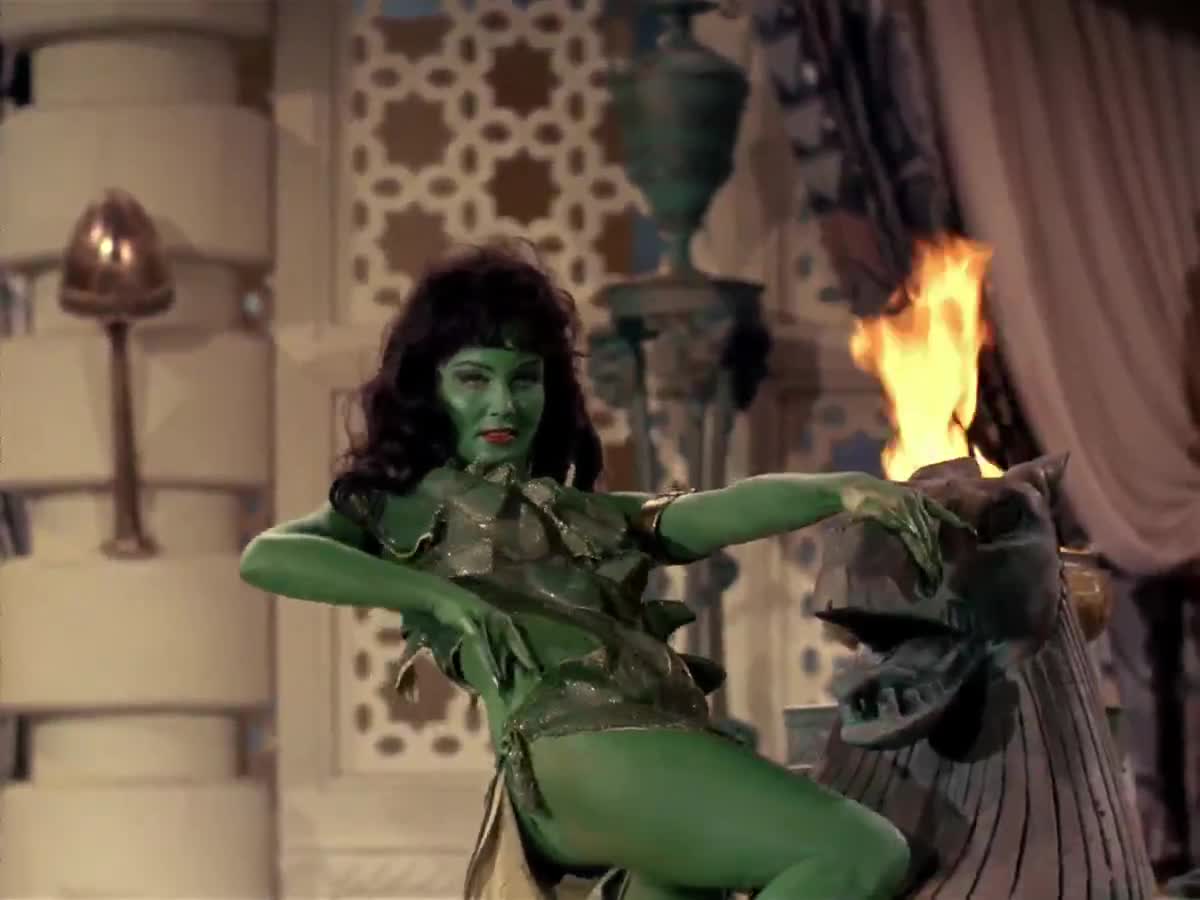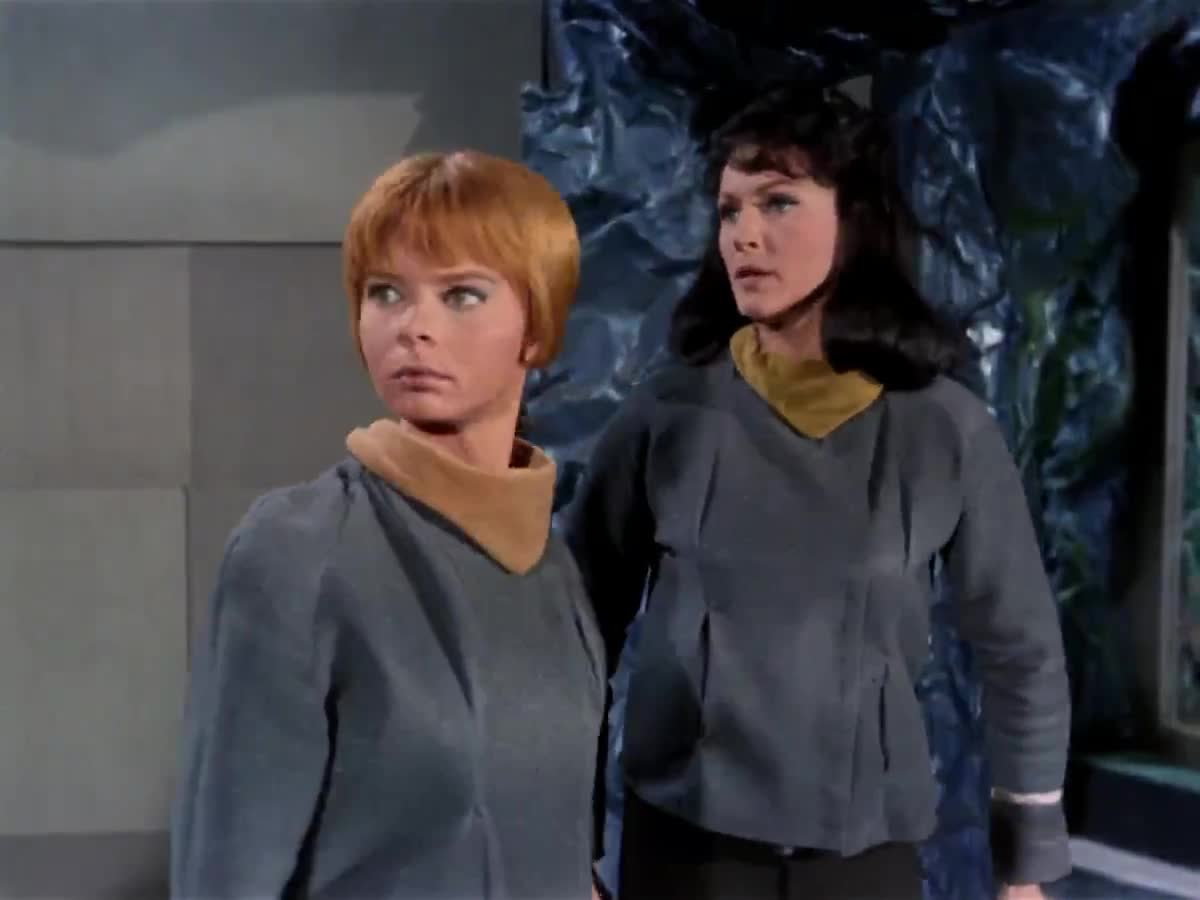 The aliens pick out the useful members of the crew--useful for their purposes. Number One, who is very intelligent and secretly has the hots for Pike, and Yeoman Colt, who conveniently also has the hots for Pike, and apparently has "unusually strong female drives". Colt's character was described by Roddenberry in the outline thus:
Undoubtedly.
The whole group, as Number One takes the initiative and sets her gun to overload and destroy them all, rather than create a race of slaves.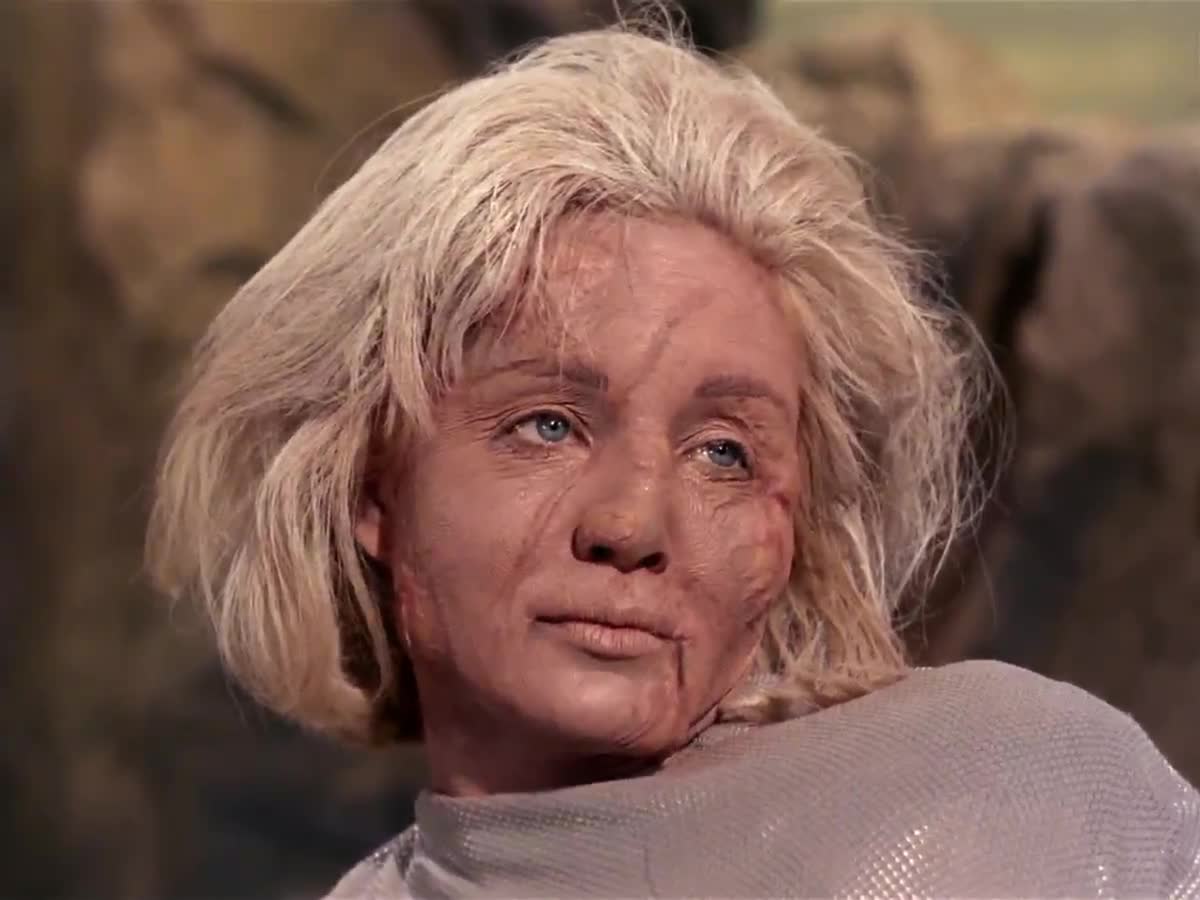 Vina, as she truly looks. One of the more effective lines in the episode:
So they give her an imaginary Pike, and she's apparently satisfied with that. Good for her, I guess.