When Chrysanthemum was born, her parents thought she was perfect, and wanted to give her the perfect name. Chrysanthemum loved her name. She loved everything about her name. Until the first day of school, that is. The others don't love her name--it hardly even fits on her name tag! What will poor Chrysanthemum do?
Chrysanthemum by Kevin Henkes is about dealing with bullying when you don't quite fit in.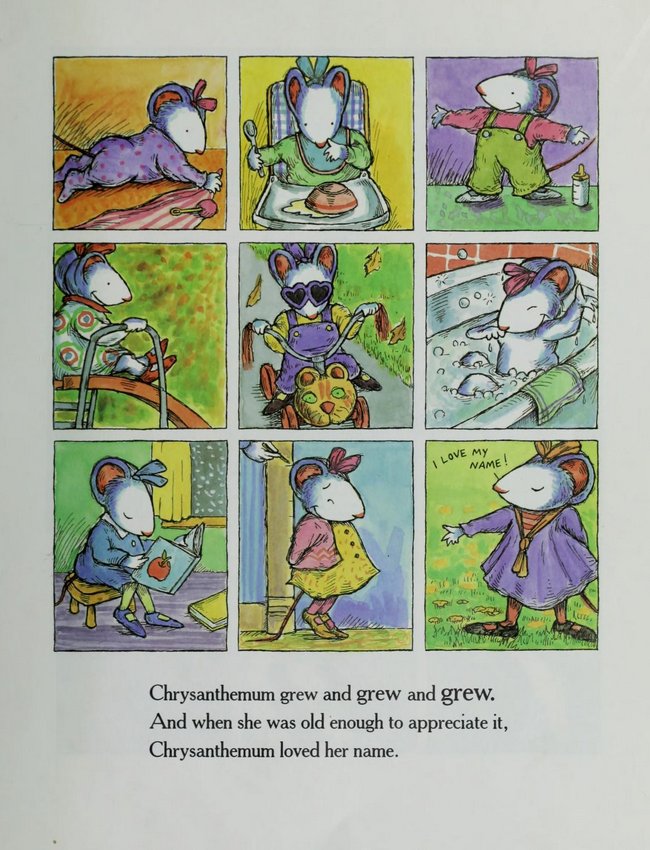 Unfortunately, when Chrysanthemum went to her first day of school, she finds that the other children don't share her high opinion of her name. "It's so long", says Jo. "You're named after a flower!", exclaims Victoria. Chrysanthemum is discouraged.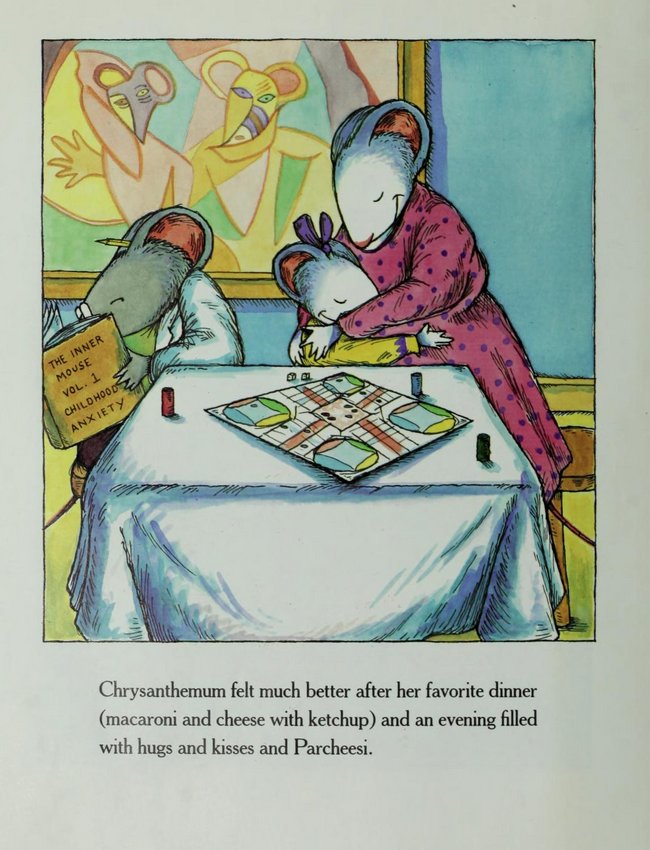 Chrysanthemum's parents reassure her that her name is beautiful--"and precious and priceless and fascinating and winsome"--just like she is. And the other children are simply jealous--"and envious and begrudging and discontented and jaundiced". And who wouldn't be jealous of a name like Chrysanthemum?
When the children tease Chrysanthemum during music class, Mrs. Twinkle, who they especially like, reveals that she, too is named after a flower--Delphinium Twinkle is her name. And she's thinking of naming her child (if it's a girl) Chrysanthemum as well.
Chrysanthemum has a fine story and a good lesson, supported by absolutely charming watercolor illustrations. It's recommended for ages 4-8.
Henkes has also written a number of other picture books featuring mice, including Owen, a Caldecott Honor book.