Apple Panic is a 1981 clone of Space Panic for the Apple II, created by Ben Serki and published by Brøderbund.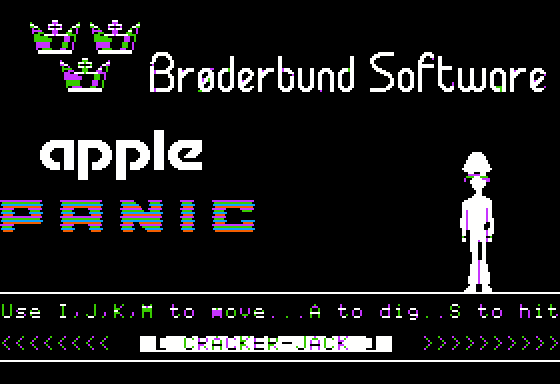 Since Apple Panic is a clone, the gameplay is nearly identical to the original: you climb ladders, dodging the apples and digging holes in the platforms. If an apple falls into a hole, you can beat it over the head to make the apple drop down and die.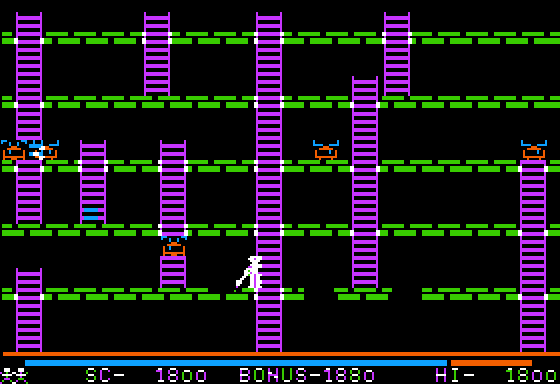 One difference I noted is that in Space Panic, when an alien climbs out of a hole, it 'levels up' to the next type of alien, and must fall an extra floor to be killed. In Apple Panic, there doesn't seem to be any negative consequence to allowing apples to free themselves.
Apple Panic is inferior to Space Panic in several ways. First, it's not nearly as pretty--a minor detail, I admit. More importantly, it's very difficult to dig a hole in Apple Panic. As the instructions indicate, if the player character's feet aren't in the right position, he won't dig. Unfortunately, it's relatively rare for his feet to be in the correct position, making it very hard to dig exactly where you want. This can be fatal, if an apple is coming at you and you hope to dig a hole before it arrives.
If you want to play this kind of game, you should play Space Panic, instead.