The Crimson Avenger
Some kind of magic involved in this one. Not a satisfying story. Note: "zombis".
Spy
Villains must always explain their plans upon request, of course.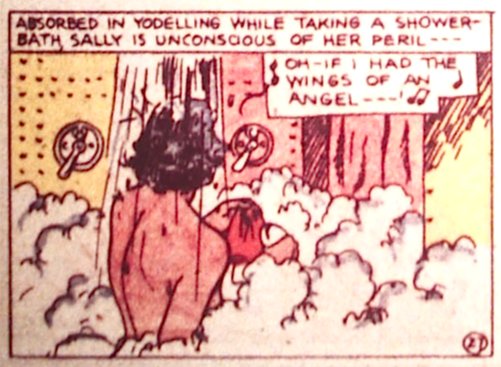 Slam Bradley
This is very odd. Time travel into the future is neat, and all, but they have an odd opinion of the year two billion.